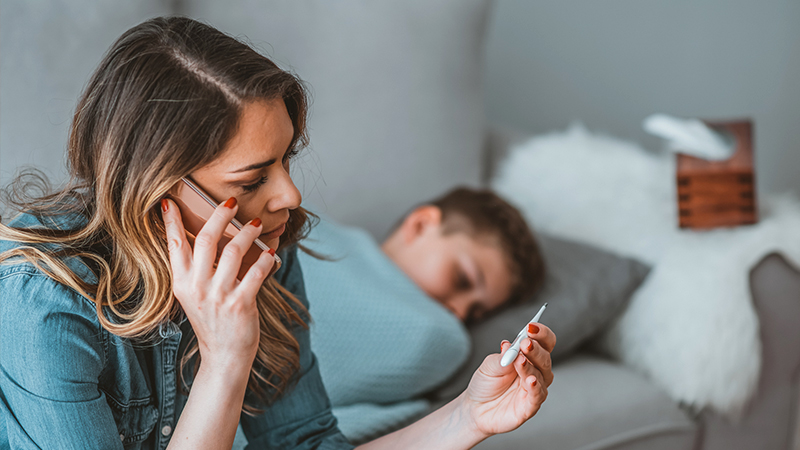 Flu Season 2021 – 2022 
Influenza (flu) is an easily spread respiratory tract infection caused by a virus. About 5-20% of people in the U.S. get the flu each year.
You can help keep everyone safe this flu season by getting vaccinated. Even if you can fight off infection, you may still spread it to those who can't. This puts anyone you interact with at risk, including these groups at higher risk of serious illness and death from flu complications:
Older adults
Young children
Pregnant women
People with weakened immune systems and other chronic medical conditions

Should I go to the Emergency Department?
Patients are encouraged to see a doctor first to address cold and flu-like symptoms. Flu symptoms include muscle or body aches, fever or chills, sore throat, runny or stuffy nose, headaches and fatigue.
If you are experiencing an emergency, our emergency department is open 24 hours.
Adults should only go to the emergency room for the following reasons:
Flu-like symptoms improve but return with a fever or worse cough
Shortness of breath or difficulty breathing
Severe or persistent vomiting
Chest pain
Confusion
A child should only visit the emergency room for the following reasons:
Flu-like symptoms improve but return with a fever or worse cough
Bluish skin color
Dehydrated
Trouble breathing or chest pain
Not waking up or not interacting
Fever with a rash
Not eating